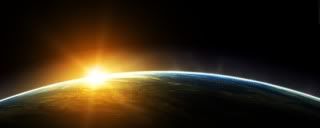 As you stare down at 13,000 feet below you with the wind whipping through the cabin, jumping out of an airplane no longer seems like a good idea. As I prepared to jump I checked every lock and strap, and still sheer terror coursed through my veins as I knew that my life was in the hands of a cloth bag packed by someone I didn't know.
And then you jump…
Four seconds of extreme fear followed by an amazing calm. The wind stops being so loud, you are now part of the heavens. Amazement and awe struck beauty sweep over you. 20 seconds ago you felt you had made the worst decision of your life but in this moment it is beautiful and perfect.
Going out of our comfort zone is never easy. Our initial reaction is always fear and dread because it's not what we know. These times of pushing our limits are always where we find the most growth. When we go beyond what we know we learn something, and we change. The world is now bigger and we become better people for it.
This is especially true when we make career, social, or spiritual decisions. When we take the leap our idea of truth or norms are challenged. So today what can you do to step into the unknown. Is there something you have been wanting to do, but couldn't quite go through with? It's scary and unknown; chances are though on the other side you will come out a bigger and better person. In the words of a famous brand… just do it.
Do one thing every day that scares you.
-Mary Scmich, Wear Sunscreen